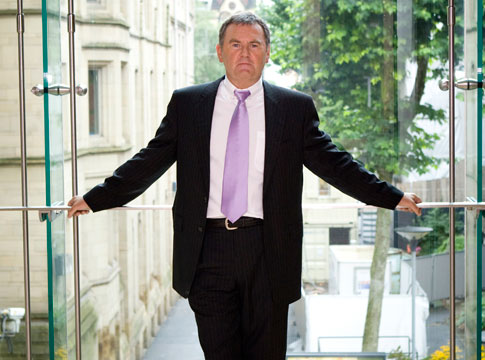 Professor Paul Tipton is one of the most respected dentists in the UK. A specialist in Prosthodontics he regularly lectures at home and internationally and has trained over 2500 dentists in over 20 years from one of his postgraduate training Academies – Tipton Training. Regularly featured in the Top 10 Most Influential People in Dentistry he has written over 100 articles for the dental press and is renowned on the lecturing circuit within Dentistry.
Prior to becoming a dentist in 1978 Professor Tipton played cricket for England Under 19's in 1972/73 and turned professional for Lancashire in 1974. He continued to play cricket for Lancashire between 1974-1978 and then for Cheshire from 1980-1984.
Professor Tipton gained his MSc in Conservative Dentistry in 1989 and went on to be awarded a Diploma in General Dental Practice four years later by the Royal College of Surgeons. In 1999 Professor Tipton was awarded specialist status in the field of Prosthodontics by the General Dental Council and is currently the President of the British Academy of Restorative Dentistry (BARD).
Through his experience in dentistry, his lecturing around the world and the reputation that his work has established, Professor Tipton has become known as The Dentists Dentist as he treats many fellow dental professionals. His courses mean he is responsible for the advanced training of thousands of UK dentists in the areas of restorative, implant and cosmetic dentistry. Many of these dentists refer patients to Professor Tipton and indeed choose Professor Tipton to restore their own mouths because they know that he is one of the most experienced Prosthodontists in dentistry today.
Professor Tipton will see patients throughout the UK so if you would like to make an appointment please call one of Professor Tipton's team now on 07557 878 900.
He is currently the President of the British Academy of Restorative Dentistry (BARD).