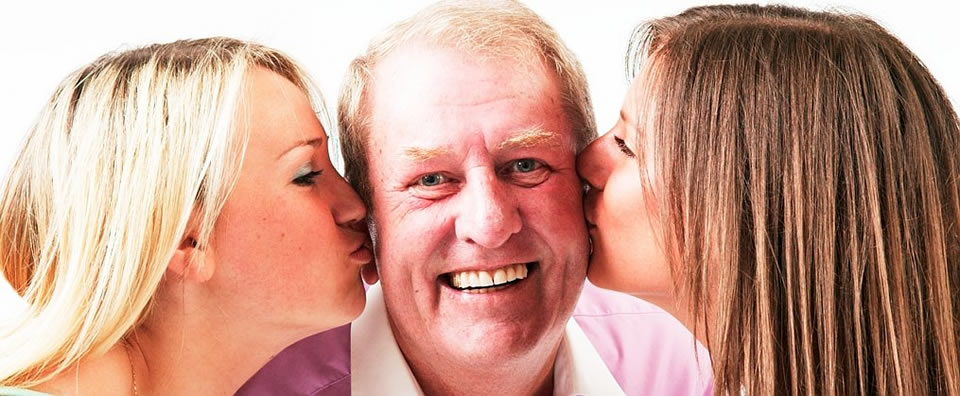 ---
Paul initially saw my husband for implant treatment and such was the success of his treatment and the care which was taken I became a patient. I have had lots of treatment and have ended up with a wonderful white smile and now my husband, myself and two daughters visit the practice on a regular basis. Paul and his team give a meticulous service and nothing is impossible! The care from all the staff makes us feel that everything possible which can be done, is being done. We would recommend Paul and his team every time.
Susan L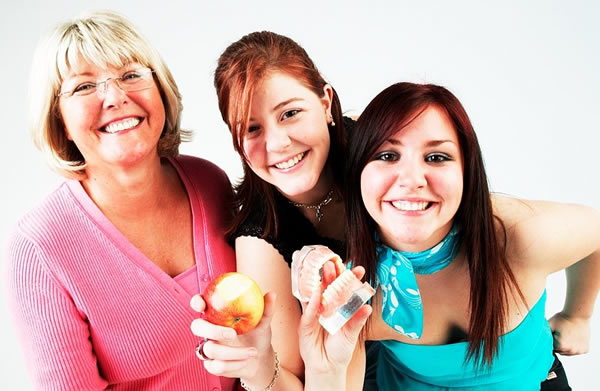 ---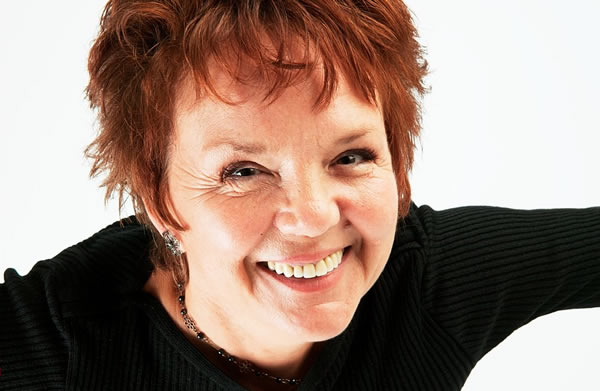 I first came to see Paul on the recommendation of another dentist who felt unable to tackle the complex mechanical and cosmetic problems I had developed. At all times during my treatment I never felt other than relaxed and confident that my well being and smile were in safe professional hands.
Marlene K
---
I found the Paul and his staff to be both professional and friendly. My visits to the practice were made so much easier by Paul and his team; most importantly of all he produced excellent results for me. I would recommend the Paul to anybody who cares about their teeth.
Graham W
After a fall where I broke my front teeth I was obviously devastated, never believing that I would be able to replace them. Paul and his team have worked miracles and now my teeth are better than ever before.
Karen U
If you want the best treatment go to see Paul. His staff are friendly and the treatment I received is second to none. I am 100% satisfied with the work I had done. If you want a 1st class service I would highly recommend Paul Tipton.
Chris U
---
Following good advise fro my dental surgeon in North Wales, I placed myself in the hands of Professor Paul Tipton. My apprehensions regarding implant surgery were soon alleviated after my consultation with Paul. The surgery was completed in a totally calm and professional manner to my complete satisfaction and the TLC I received from the Paul Tipton team was highly commendable. At 73 I feel the point was proven that age is not necessarily a barrier to implant surgery and the subsequent enjoyment of an enhanced quality of life.
Gareth H
---
I have spent many hours and days having treatment with Paul and have always received an extremely professional, efficient and friendly service, so in fact I feel they are my friends, and have absolutely no hesitation in recommending Paul and his team and I cannot thank them enough for all they have done for me.
Jane. R. B
---
I am very pleased with my treatment at your dental clinic, having had my front teeth capped and bridgework done, I have much more confidence in my appearance. The staff are very friendly and professional. I would have no hesitation in recommending your practice to anyone who wishes to improve their appearance.
Sylvia W
Paul and his team first class in every aspect even before you walk through the door, from consultation to the end product. The clinic exceeded my expectations.
Natalie B
---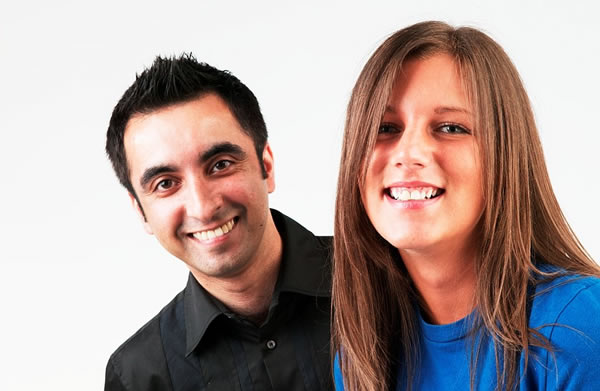 Before the treatment started I was very apprehensive but was soon reassured by the professionalism of Pauls staff. The end result was far better than I had hoped for, nobody had ever commentated on my teeth before but everyone does now, the end result has helped me to forget how it happened and given me the confidence especially speaking in public which is essential in my job as a lawyer. I would say nobody would ever regret getting treatment done at this practice.
Aamer A
---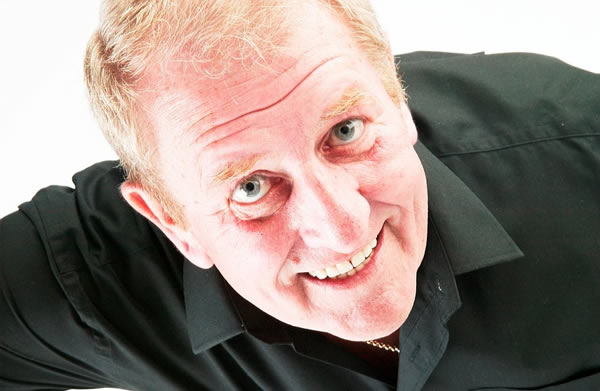 Very pleasant and helpful staff make one feel at ease. All in all very professional and I have been extremely pleased with the work carried out to the highest standard.
Gordon A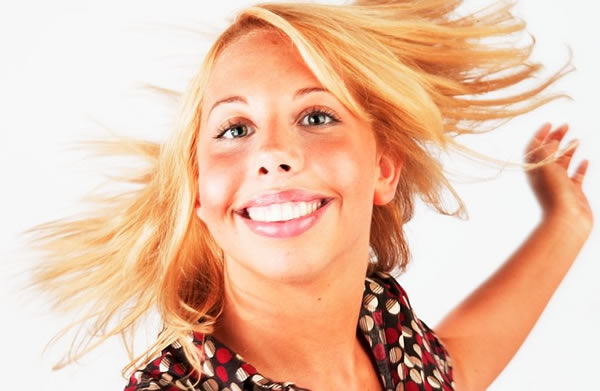 My experiences with Paul and his team have been fantastic. I am thrilled with the results of my treatment , all the staff have always made me feel very welcome. I now enjoy going to the dentist.
Laura H
---
I am writing to let you now how very satisfied I am with the level of service I receive from your dental practice. I have visited at Pauls clinics for over 20 years and I continue to receive a courteous and high level of service from the minute I arrived at reception, right through until I see one of the dentists and also when I make the next appointment at the clinic. My son also visits your clinic and the advice that I receive is very easy to understand, especially when you have a teenage son who is contemplating wearing braces or not. Well done to you and your first hand team you have at your disposable.
Hazel T
Having now completed some very extensive Dental treatments involving Bonegrafting to my upper Jawbone, Implantolgy work on eight of my teeth, and treatment of an inherent Gum disease. I am writing to thank you sincerely for the excellent results produced by yourself in particular, and all the staff within your Manchester clinic for the professional and amiable attention, which I have received throughout my treatments. I am now able to fully enjoy my eating habit, and the visual appearance of my newly formed implants is absolutely perfect. I would have no hesitation in proffering the highest recommendation for your services.
James W. L
May I take this opportunity to express my thanks and appreciation for the superb care and treatment I have received over the years. The implant treatment and more recently the Botox and Restylane treatment I have undertaken have been carried out with both professional and friendly care and advice and I am delighted with the results. A trip to Pauls clinic has become as a visit to old friends, due to the friendly exchanges with all the staff.
Mary F
I would like to say that I am very happy with the level of service given by Paul. I am impressed for the work he has done with my teeth which I thought was not possible, also the rest of the practice offer a high level of customer service. I look forward to continuing with the practices service.
Rosa R
---
Since childhood, I have always been both frightened and nervous about going to the dentist, with the result that over the early years and into middle age, dental health had always been a low priority in my life. Every form of dental treatment, I had ever had, had been repairs and renewals or quick fixes, and the subsequent results were such that I had reached a point, where the only real answer was to completely remove the remaining teeth and replace with dentures.
I was very lucky to be referred to Mr Paul Tipton, who explained in great detail what the original problems had been, particularly with the "grinding" effect on the teeth and the constant stresses that my jaw was under. Both effects were particularly aggressive in my particular case.
An advanced and restorative course of treatment was agreed, completely changing both my looks and confidence whilst resulting in my lifelong fear of dentist being dispelled. Although the original treatment was some twelve years ago and my original problems cannot be completely eliminated ,the skill and professionalism of Paul and his team, ensure that anyone with dental problems no matter how severe or complicated can rest assured that the correct help is always at hand.
I would like to take this opportunity to thank Paul personally for his skill, patience and dedication, especially in my case, and wish him all the best for the future and long may his work continue.
Paul B
---
I have always wondered why people get so scared of the dentist because I always think of it as a treat. Paul and his team, always makes me feel welcome and I always leave feeling confident about my smile. I have not had any particular treatment but with my regular visits I don't think I will ever need to! The great thing about it is how everything is explained to me so that I always know what is going on.
Natalie L
Dentists can be very daunting however everyone at the clinic are extremely helpful and welcoming, from their comfortable and relaxing waiting lounge through to the expertise of their staff. The clinic offers a unique dental experience centred around high customer satisfaction.
Ninka H
Just a short letter to let you know how pleased I am with the porcelain inlay fillings you have done for me. The feel and the appearance are so much better than the old amalgam fillings that I had. My mouth feels 100% better, food tastes better, I do not get the metallic taste in my mouth I experienced with amalgam. I think they are the best form of tooth restoration available. I have no hesitation in recommending them.
Nick A
Paul is definitely the dentist for the dentists. Doing Paul's courses I had the chance to meet him personally and I was inspired by his passion for perfection. Being a dentist myself I could only trust the best professional in my field. That is why I have chosen Professor Paul Tipton for my treatment. Thank you for doing an excellent job.
The website was very well structured and easy to use. I have found it very useful and I really enjoyed my online visit.
Dr. D P, Dental Surgeon
---
When I first attended your clinic all that time ago I was slightly unsure how you would react to the prospect of treating me. Despite the fact that we are both dentists your speciality is completely different from mine and the old adage "doctors and dentists make their own worst patients" came to mind!
I put these notions aside after the first consultation with you. Over the years, before I became one of your patients, I had gone along with a strategy of "patch up and see how it goes" when my teeth required attention. Consequently there were several teeth needing extensive remedial work to ensure their survival.
Following your treatment I am now in the invidious position that my teeth will probably outlive me! Treatment sessions have always been carried out in a stress-free friendly environment and, although I know how busy you, are your relaxed demeanour and ability to empathise with the patient in the chair I find very reassuring.
John R, BDS Dental Surgeon