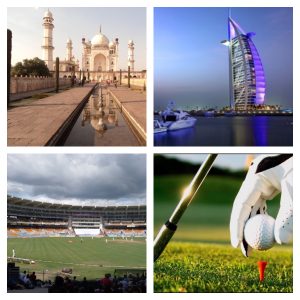 Well after a summer of lots of golf, it's getting back to work time for me. In addition to my two days a week clinical work at TClinic in Manchester, I have several trips lined up before Xmas.
As I'm sure most know by now BARD and TTL are taking our Cert and diploma courses to Dubai and the Middle East. In a fortnight I will be flying out for two weeks of combined family holiday with 6 days of teaching and lots of business meetings. In October I will be off to Aurangabad to lecture for two days to the Indian Dental association on Smile Design & Veneer preparation. My final trip of the year is to Jamaica for some R&R, cricket and golf tour culminating in a game against Jamaica vets at the test ground, Sabina Park. I first played at Sabina Park v Jamaica XI in 1974 on a six-week tour of the West Indies so it will be good to get back and see how it's changed!
Update you all soon.
Paul
Tags:
News
,
Travel
,
update